Tempro Temperature Control Guards are designed to protect your thermostat from tampering hands. Manufactured with the highest quality materials and production standards to ensure rugged dependability and attractive appearance. Available in a variety of materials for different industrial, office, and hospitality environments.
Variety of custom options available, such as, material, dimensions & private branding.
We take pride in quality control & reliable operation of our products.
Our thermostat guards are tamper proof, available with metal lock & two keys.
Products are designed & shipped from our facilities in Eau Claire, WI to clients across the globe.
Tempro's thermostat guards are designed to protect virtually any thermostat. These can be mounted horizontally or vertically. Our guards are tamper proof, & are available with a chrome plated lock & two brass keys for added security.
Tested to ensure clear airflow
Variety of sizes
Complete with mounting hardware
Includes solid & ring base
Available Materials
Clear Plastic
Double wall probe resistant available.
Beige Steel
Stainless Steel

Stainless is perfect for humid & corrosive environments.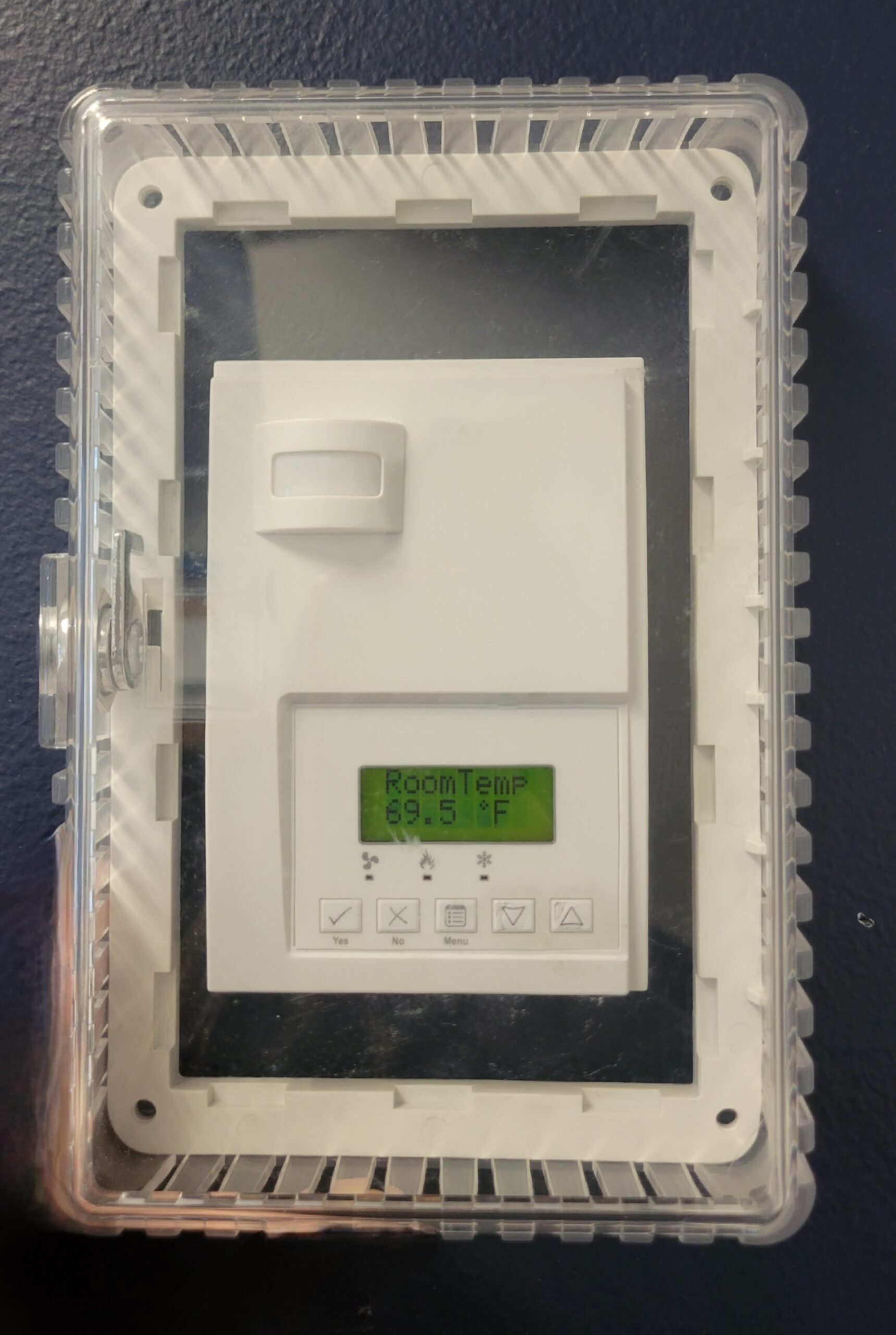 We are certain of our position at the top so we're comparing our industrial line voltage thermostat guards with other top brands.
Clear, Plastic; Beige, Metal; Stainless Steel
Clear, Plastic; Black, Metal
Chrome plated lock with 2 keys
Chrome plated locked with 2 keys
Tempro thermostat guards are found in a wide variety of environments such as industrial, commercial, and medical settings.